Your business on Google Maps 'Street View'
Google has teamed up with experienced photographers and agencies to help local businesses get on the Map. VR360.IN is certified by Google to put your tours on Google Maps directly. This will increase your online presence by allowing your customers to 'See Inside' your business with a simple Google Search. Google Street View and 360 degree photography will increase people trusting your business and will result to get new business.
Google Maps 'See Inside' Example
Google 'See Inside' Tours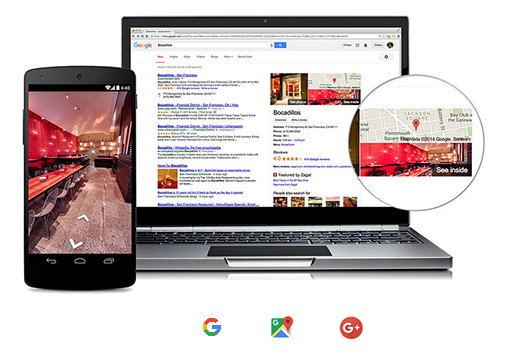 Google Street View and 'See Inside'
Using Google Street View technology, we can put your business on the Map. A simple Google Search by name will bring potential customers straight to you. Invite them inside with a Google 'See Inside' virtual tour of your business!
Whether you have a show room, school, hospital, hotel or restaurant, a Google 'See Inside' tour will increase credabilty and also make it easier for a customer to choose you.
Global visibility
Easy to embed on your website
Attractive, Aappealing & Aadvanced
Quick & Affordable
Video Intro
Take a tour of the new Google Maps